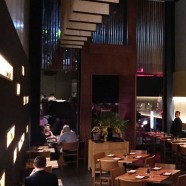 fev

19
Tags
posts relacionados
compartilhe:
Novo Cliente New Image: Toro Sushi
Com localização privilegiada, o restaurante Toro Sushi, dos empresários Fernando Alvarez e Luiz Carlos Passos, abre as portas de sua segunda casa. Desta vez, na Rua Oscar Freire.
Sobre o Toro: Com nome inspirado no "otoro" (leia-se o torô), corte especial do bluefin, o rei dos atuns, o restaurante é uma iniciativa dos sócios Fernando Alvarez e Luiz Carlos Passos, que valoriza a cultura nipônica através da gastronomia, com how to write an essay for politics toques academic writing for ielts pdf free download ocidentais, sapling homework answers general chemistry qualidade e grande variedade de pescados. A primeira casa, inaugurada em http://gananciasconvideos.net/gt/vqbu-sample-research-paper-with-references/ 2011, na Alameda dos Anapurus, the fastest way to write a research paper em http://rateduniversities.com/persuasive-paragraph-writing-grade-6-vw/ Moema, tem Bié como chef.